Chapter 3-4: The Atomic Age
Feb 14, 2021
After four months of long, grueling days at Tastee Freeze, Bob decided to sleep in one morning and rolled in to work late and was promptly fired by his brother who thought he was going to teach his younger brother a lesson about work ethics. Bob, however, returned home, climbed back into bed and went back to sleep.
A few weeks later he went to work at White Sands Missile Range as an electronic tech and camera operator making considerably more money than his brother had been paying him.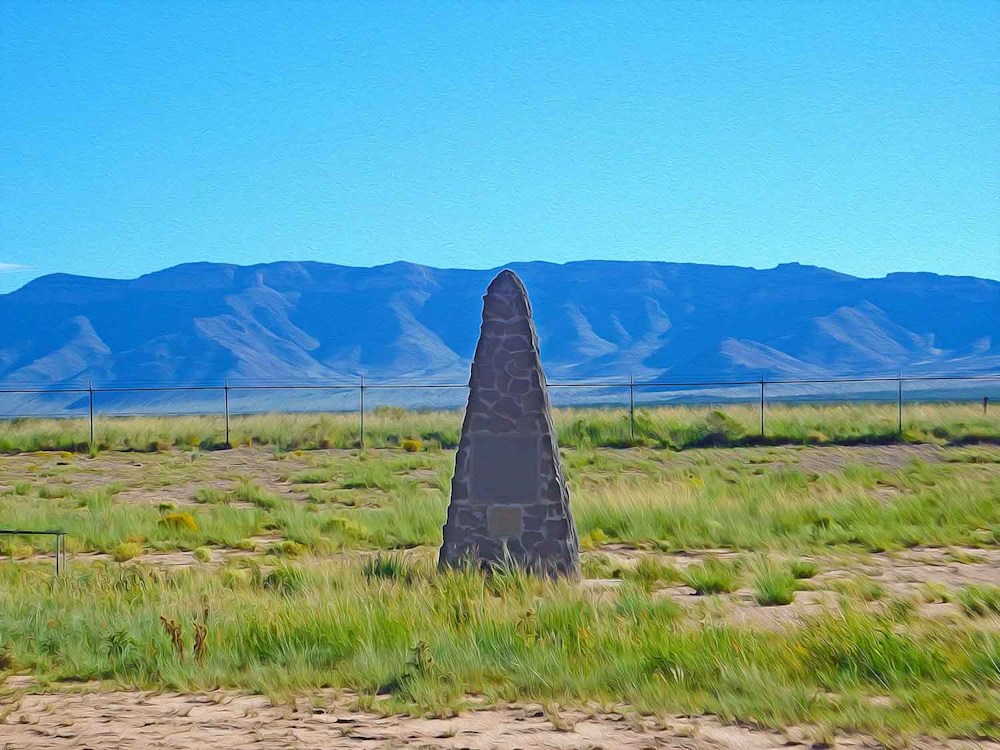 Ground Zero, White Sands Missile Base
The missile range is located on land confiscated by the army in 1944 to test the atomic bomb being developed in Los Alamos, two hundred miles away in the heart of the Jemez Mountains. About one hundred ranchers were evicted from their land. James Walter Jones and his wife Mary Ethyl Cooley Jones were luckier homesteaders. Their ranch built out of old railroad ties lay just outside the borders of the newly created missile range. On July 16, 1945, Donny Weaver was asleep in the ranch house when his grandmother Mary Ethyl work up and thought the house was on fire. That's how bright the light was inside the house as the first atomic bomb was detonated. They all ran outside and saw an amazing mushroom cloud above the Trinity site on the desolate Jornada del Muerto basin, 20 miles to the south. (Pers. Comm. Dawn Weaver). And the atomic age was born.