Chapter 4-3: Conquest
Feb 28, 2021
The Indians knew how to pick good town sites with wonderful views of the surrounding Rio Grande valley and distant mountains. They would have watched with surprise and amazement in 1598 as a band of over four hundred people, many on horses, which they would never have seen before appeared from the south lead by Don Juan Onate on his expedition to colonize all lands north of El Paso.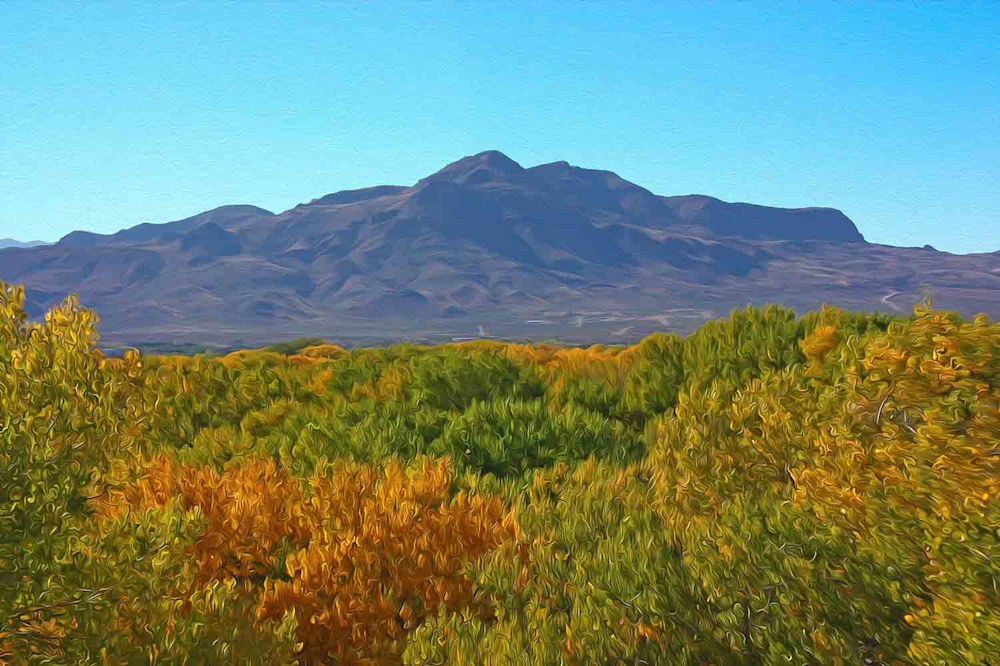 M Mountain from an old Indian Site
It had taken Onate three years of political maneuvering in Mexico City to pull together his crew of over four hundred men, women, children and soldiers to venture north along the course of the Rio Grande. By the time they had trekked across the barren Jornada del Muerto basin south of Socorro they must have looked a rather miserable band of pioneers. The trusting Piro Indians who lived at the pueblo of Pilabo near the present site of Socorro came to their help and fed them corn and squash. In appreciation of this help, the zealous Franciscans were to return in 1628 to establish the mission of Nuestra Senora del Socorro de Pilabo (Our Lady of Succor of Pilabo) and to try their hardest to stamp out all vestiges of the native Indians spiritual life and replace it with Christianity, that tolerant religion that has in the name of love led to so many wars, deaths and countless cruelties against humanity. Hindsight is always fifty-fifty, but one does feel sorry for those trusting Indians offering food and water to the strange looking Spaniards.
By 1680, the Indians rebelled and kicked the Spanish of New Mexico. But this victory would be short lived, and within sixteen years the Spanish returned and reclaimed New Mexico. Upon their return the Indians gained a measure of freedom from future Spanish efforts to impose their culture and religion. The Spanish issued substantial land grants to each Pueblo and appointed a public defender to protect the rights of the Indians and argue their legal cases in the Spanish courts.
After the pueblo revolt, the mission in Socorro would remain deserted for the following hundred years until 1816 when a small group of Spaniards secured a land grant from the Spanish crown and founded a new mission church, a rather plain thick-walled adobe structure that was built upon the foundations of the earlier church and completed by 1821 just as Mexico declared its own independence from Spain.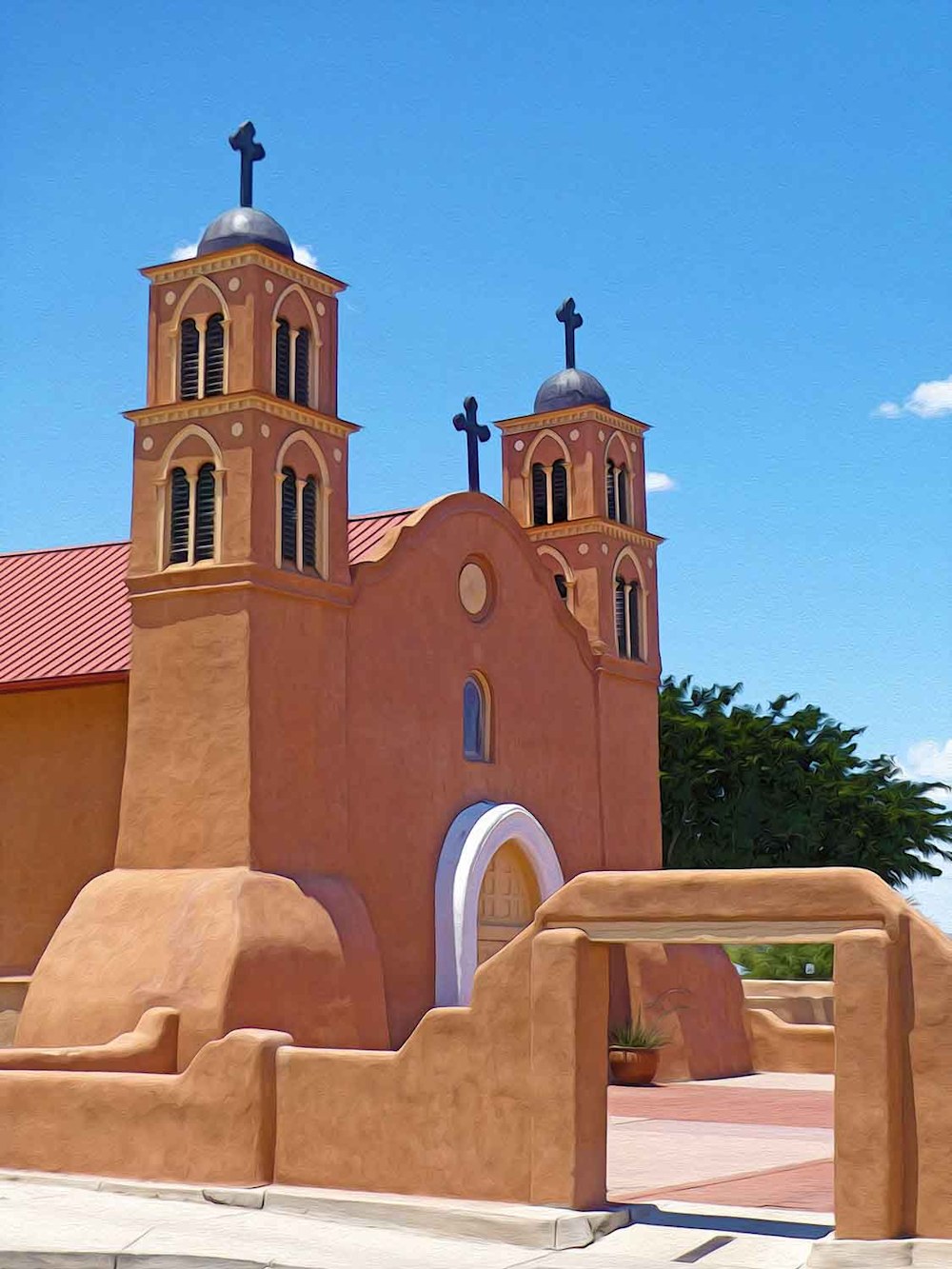 San Miguel Church, Socorro
In 1846 Mexico and Texas squabbled over the annexation of Texas from Mexico and Mexican forces attacked U.S. forces and the United States declared war on Mexico. Within two years Mexico had ceded their rights to the present-day states of California, Nevada, and Utah and most of New Mexico, Arizona and Colorado under the Treaty of Guadalupe Hidalgo. It would be another 64 years before New Mexico became the 47th state of the United States of America in 1912.
Underneath the desert sun old resentments simmered away. In 2020 the movement for racial justice brought down statues of Don Juan Onate, the state's first colonial governor and a despot who inflicted misery on Native Americans.
"Someone might look at the statue and say, 'I see the beginning of Hispanic culture. I see the Spanish language being brought. I see Catholicism starting here,'" said state historian Rob Martinez. "But someone else will look at it and say, 'I see my religion being suppressed. I see my culture being eliminated. I see my ancestors being forced to work and pay tribute.'"