Chapter 6-4: Hardly a Healthy Husband!
Mar 28, 2021
Then there were also trips to the shoe specialist because his body produced an overabundance of calcium buildup in his toe joints leading to pain when he walked. The solution was to either have each toe joint scrubbed of the calcium buildup, which would not be a permanent solution as it would grow back, or never bend his toes by inserting plates in the soles of his shoes. He took all these diagnoses well. He never complained about his feet, teeth or eyes, and now a sore neck. He would simply say "It is what it is".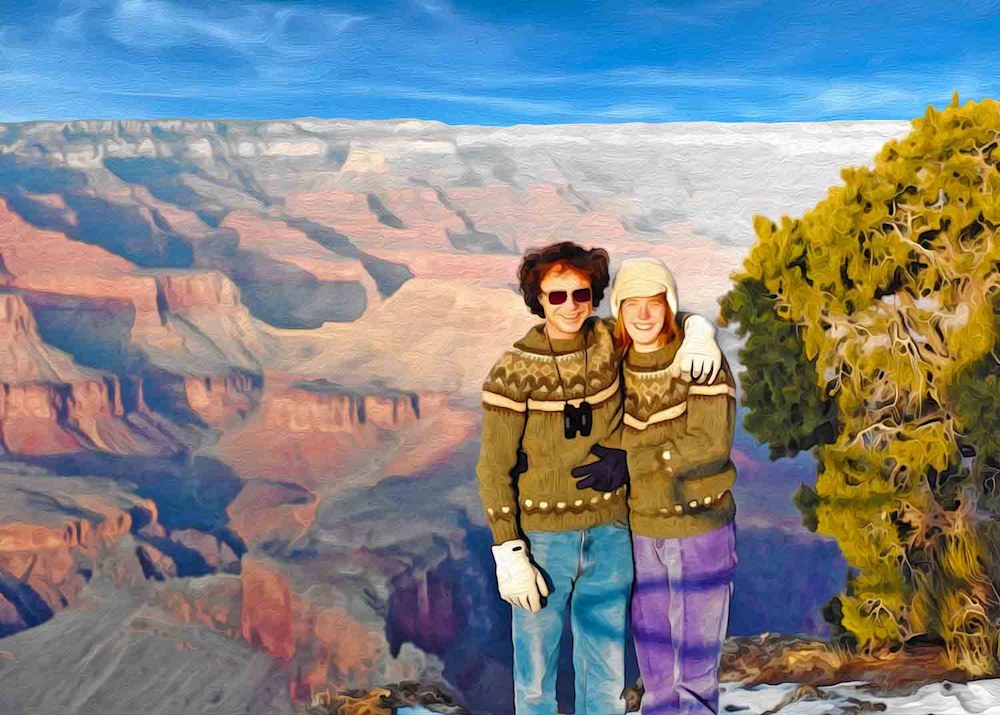 Xmas 1993, South Rim Grand Canyon
After the accident on the bumper car Bob saw his local doctor back in Socorro and by late summer was using a traction device to gently stretch and heal his neck. However, after every session the pain at the base of his neck seemed worse. He would wait a few days until the pain calmed down and try again.
He may not have been the healthiest man alive, but he was gentle, thoughtful, kind and caring, and shared my passion for road trips into the great outdoors. I could not have found a more loving man to share my life with.