Chapter 5-2: Old is Relative
Mar 07, 2021
Silver and lead ores were taken from the nearby Magdalena Mountains and processed in Socorro at the smelter owned by Gustav Billings, a German immigrant. The railway and new Anglo settlers looking to get rich quick brought with them architectural styles more familiar on the East coast; Italianate and Queen Ann style homes sprung up in town. Today both the Spanish colonial thick walled adobe style and Victorian brick houses still stand, and one can take a short walking tour around the center of town and see these hundred-year-old buildings.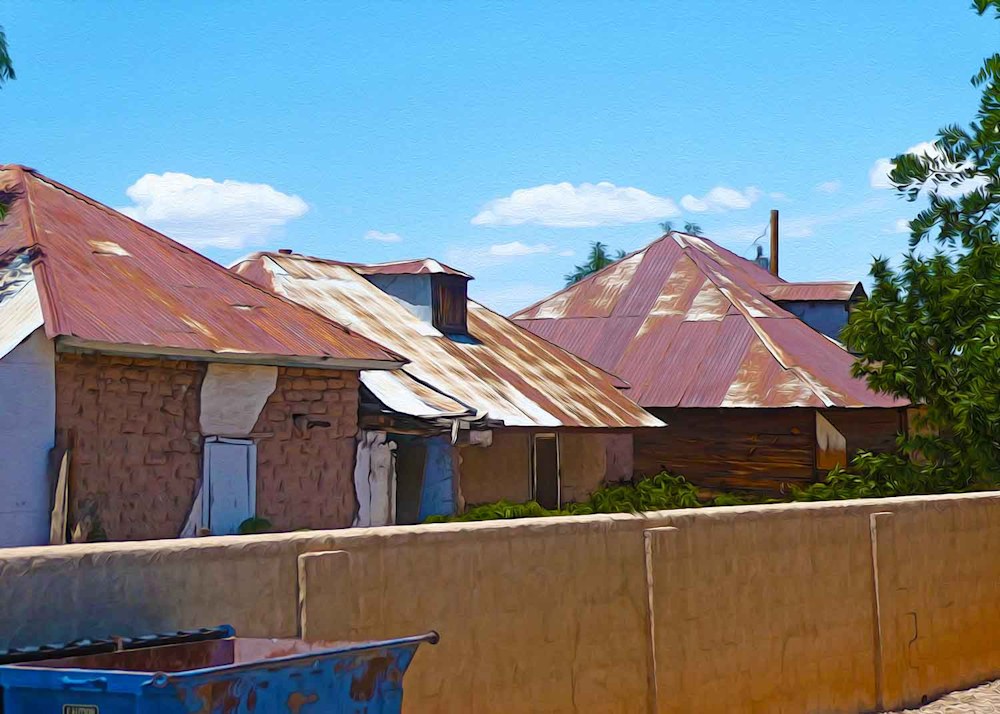 Old Buildings
Old is a relative term when you have grown up in Oxford. In Magdalen College the New Building was erected in 1820, quite some fifty years before many of the oldest homes in Socorro were constructed.
New Mexico Tech was founded in 1889 to boost New Mexico's economy and train young mining engineers to work at the mines that were being staked all over the southwest U.S. The New Mexico School of Mines, as it was then christened, opened its door in 1893 with one building, two professors, and seven students. Courses offered included chemistry and metallurgy. In 1939 the school admitted its first woman graduate. The New Mexico Tech Campus is a surprising and welcoming jewel in the desert, an oasis of green lawns and tall mulberry, elm and cottonwoods with compact buildings two or three stories high faced in creamy desert whites and light browns with rooftops of deep red shingles reflecting the colors of the surrounding desert landscape.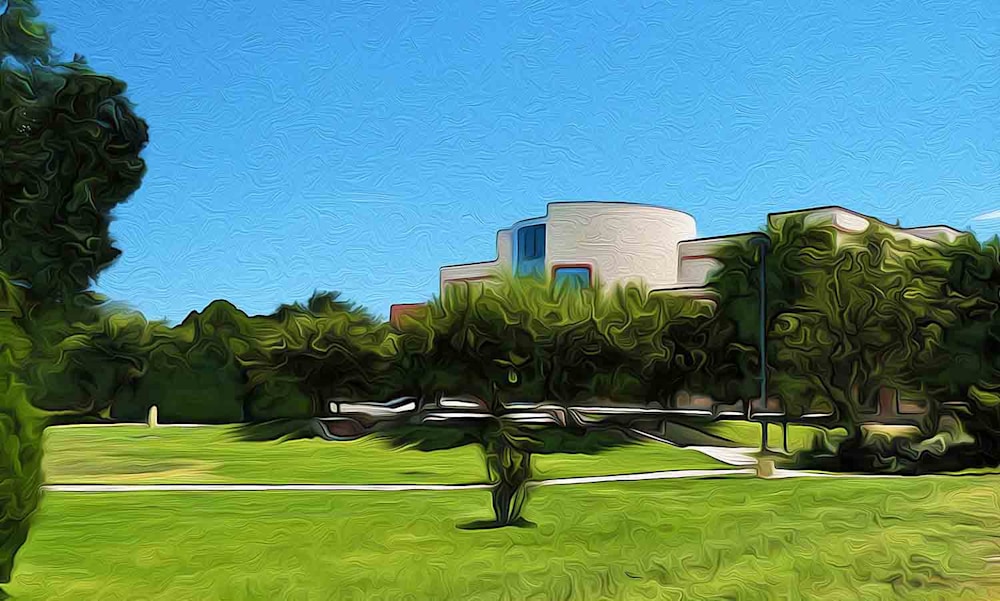 Fidel Center, New Mexico Tech
Walking around town those first few years I never knew what I might stumble across as packs of wild dogs chased after me. The occasional fancy large red brick home with two or even three stories built in the silver and gold heydays of the 1880's standing beside decaying old adobe homes and run down shacks and trailers (caravans in the UK), interspersed with sandy empty lots littered with broken glass and decaying trash that only added to the general air of dilapidation.