Chapter 21-4: End of the Road - In His Own Words
Nov 14, 2021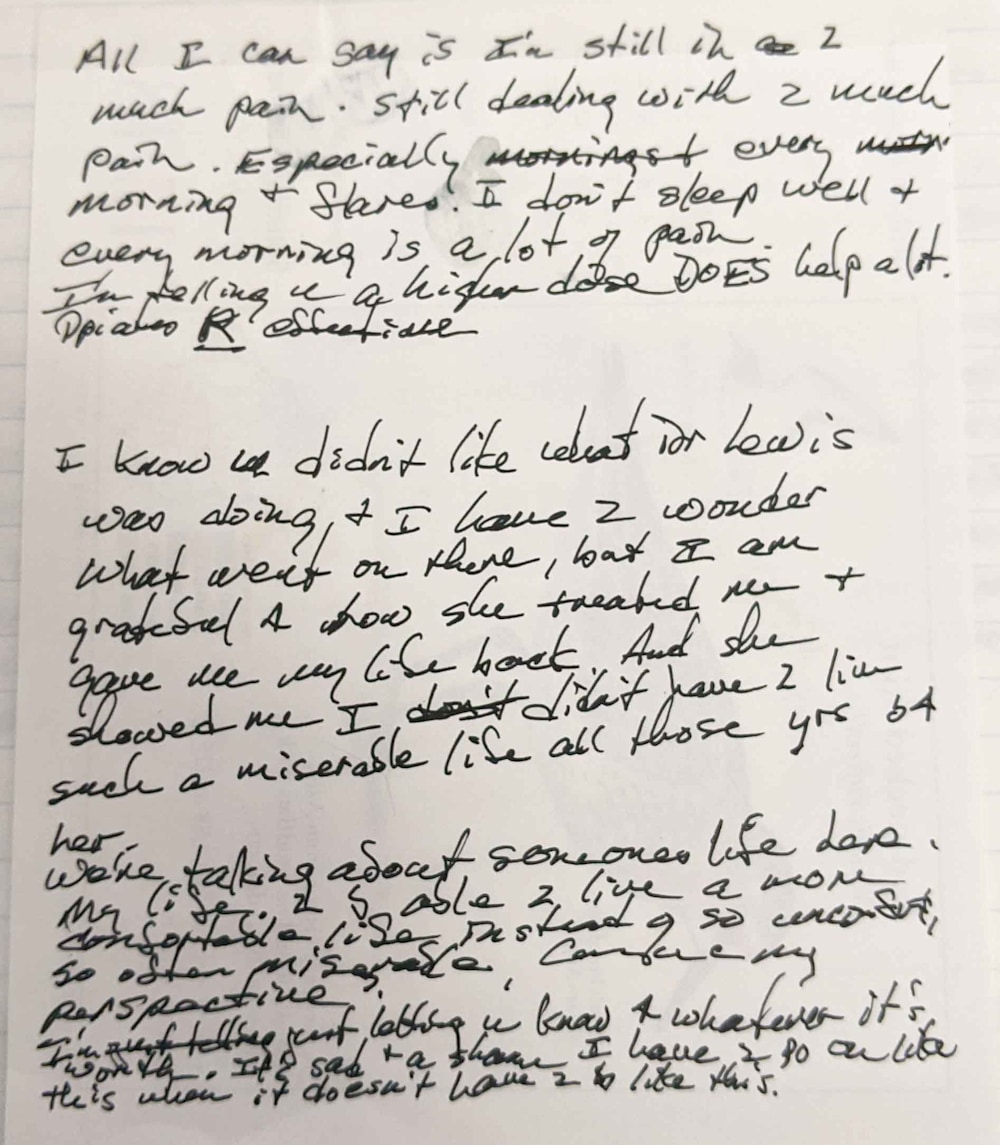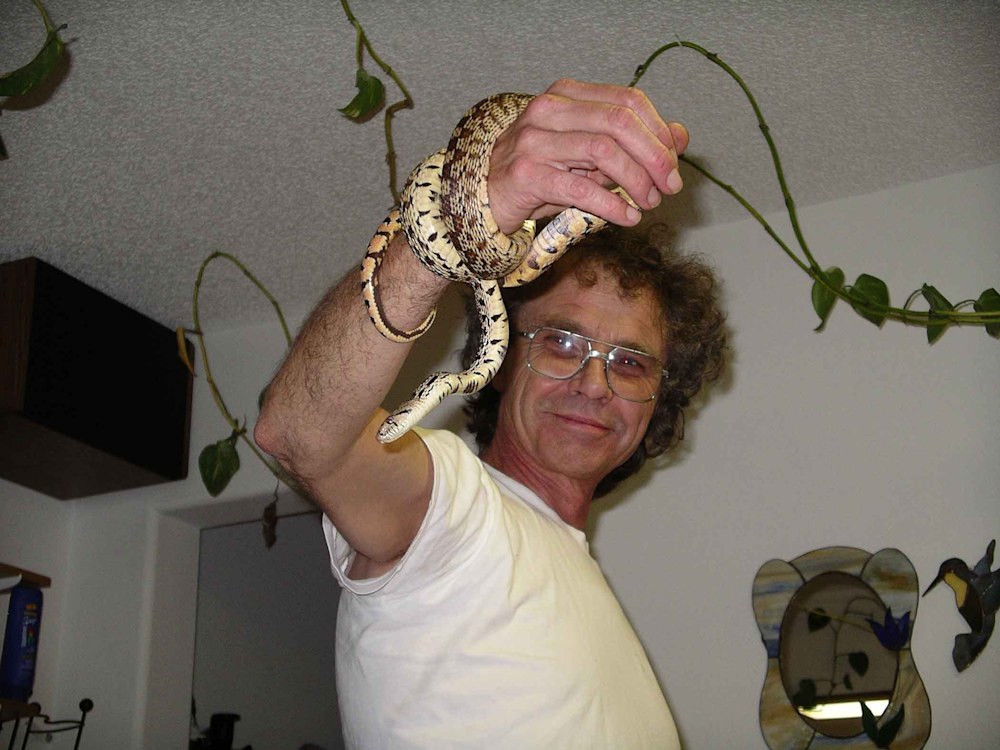 2003
All I can say is I'm still in 2 much pain. Still dealing with 2 much pain. Especially every morning & flares. I don't sleep well & every morning is a lot of pain. I'm telling u a higher dose DOES help a lot. Opiates R effective.
I can't explain what it's like 2 b dealing with this much pain all the time and knowing I don't have 2. Doesn't have 2 b this way.
We're talking about someone's life here. My life and 2 b able 2 live a more comfortable life instead of so uncomfortable, so often miserable. Can u c my perspective?
All the stuff I don't get done. Worry, stress definitely drives up my pain.
Concern, worry, aggravated, frustrated, no patience (impatient), upset, little things upset me, how uncomfortable 'I' feel. I can get 'snappy' with my wife and she has a hard enough time dealing with my pain & limits.
May 2013