Chapter 19-5: Mixed News!
Oct 17, 2021
We drove up in the early afternoon and walked into the entrance of the Cancer Center, built just four years earlier. The staff was friendly, helpful and we were quickly on our way to the third floor with spectacular views overlooking Albuquerque. In one corner, a massage therapist was giving massages on his kneeling chair to any stressed-out patient or spouse, a complimentary service of the center. Wow! Would that have been welcome at Lovelace or Kaseman pain centers! It is an amazing building, flooded with light and a glass sided atrium that stretches to the fourth floor. A beautifully appointed building, a far cry from all the pain centers we had ever been in. There's big money and care in cancer! The nurse who took Bob's vitals was kind and pleasant, and then we finally met Dr. Lee who was far more optimistic having looked at the CAT scan and did not see signs of pancreatic cancer but to be sure ordered both an optical MRI and an Endoscopic Ultrasound.
Two weeks later we were given the encouraging news that there was no sign of cancer at the pancreas and the recommendation to treat the tumor in the eye and work in parallel with Dr. Reddy. Bob had two choices; have the entire eye removed or undergo plaque brachytherapy, also known as internal radiotherapy, where a radiation source is placed inside or next to the area requiring treatment.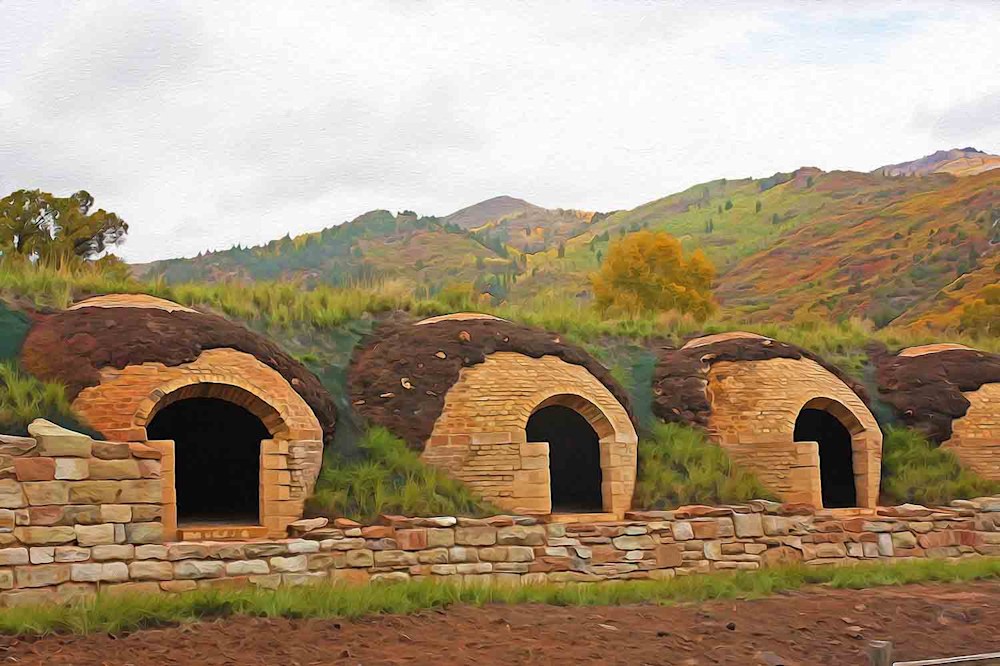 Redstone Coke Ovens, Colorado
As we left the building, I stopped by the library on the ground floor and picked up a booklet titled 'Pain Control' put out by the National Cancer Institute. In it I read under getting relief with opioids "Over time, people who take opioids for pain sometimes find that they need to take larger doses to get relief. This is caused by more pain, the cancer getting worse, or medicine tolerance. When a medication doesn't give you enough pain relief, your doctor may increase the dose and how often you take it. He or she can also prescribe a stronger drug. Both methods are safe and effective under a doctor's care."1
This statement is a far cry from anything Bob had ever been told by the pain specialists at Lovelace and Kaseman, but certainly similar to everything we had read by pain specialists like Dr. Forest Tennant10, Dr. Jennifer Schneider11 and Dr. Scott Fishman12 to name but a few truly caring, compassionate and sensible doctors treating pain patients in America.
Support for People with Cancer: Pain Control, National Cancer Institute, 2010