Chapter 19-2: The Brain and Pain
Oct 06, 2021
In the summer of 2011, and November a long way off, I wrote to Dr. Sean Mackey, the principal investigator of the Stanford School of Medicine Systems Neuroscience and Pain Lab, and one of the leading researchers using neuroimaging tools to study the human brain. His research has shown that chronic pain is destructive to the body. The longer chronic pain goes untreated, the worse it becomes.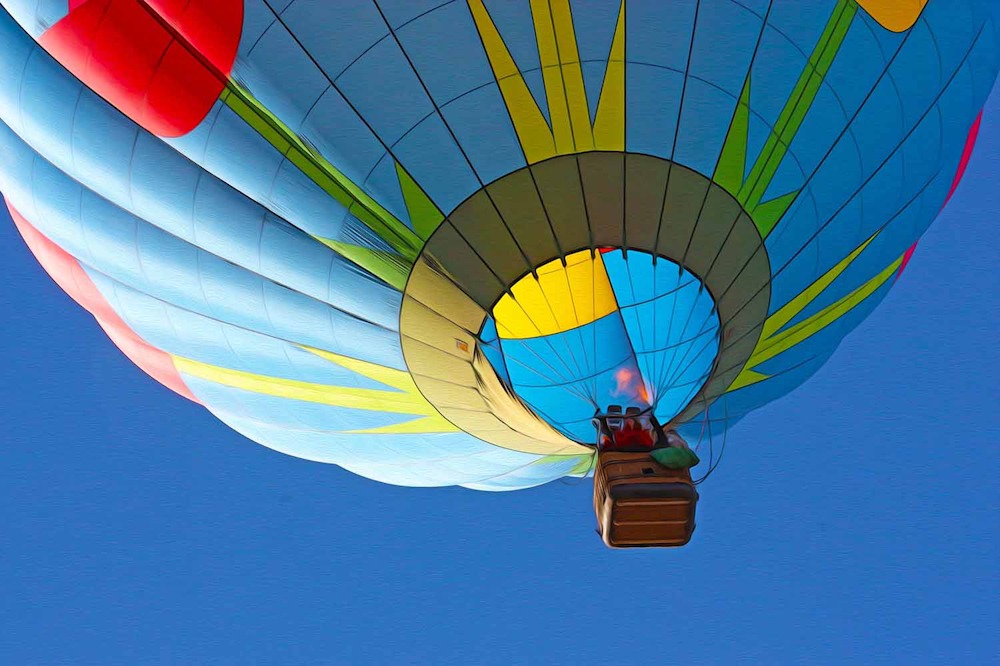 Albuquerque Balloon Fiesta
Chronic pain unleashes a cascade of harmful hormones, such as cortisol, that adversely affect the immune system and kidney function. The body's pain system is plastic and is easily molded by pain to cause more pain. Research at the University of California at San Francisco has shown that with prolonged injury, progressively deeper levels of pain cells are activated in the spinal cord2. Bob had now been suffering severe pain for nineteen years and it was getting progressively worse. Would he be willing to treat Bob? Once again, we faced the prospect of leaving New Mexico to find treatment. Summer dragged on into fall and we never did hear from Dr. Mackey. I imagined that he was swamped with requests from all over America after the publication of the Time Magazine issue on pain!
In November Bob came under the care of a new pain doctor, and finally got some relief from his pain, but nowhere near the relief under the care of Dr. Lewis or Dr. Maron.
Lasich, Christina, MD, Intrathecal opoioid pumps: few pros, many cons, Health Pro August 8, 2011

http://www.healthcentral.com/chronic-pain/c/915283/142528/intrathecal/

Mackey, Sean,

http://fora.tv/2008/07/30/Dr_Sean

Mackey on Pain Management