Chapter 19-1: On Top Everything Else - Wait Times and Drive Times
Oct 03, 2021
Bob went to see his GP who made some enquiries, even speaking to a doctor at the UNM pain clinic. However, even before his GP had given the pain doctor information about Bob, the pain doctor began to talk excitedly about the latest detox drug, suboxone. In other words, this doctor just assumed Bob was a drug addict. Needless to say Bob's GP advised us to look elsewhere.
Welcome to the world of treating pain patients across America. Living in Socorro we had been lucky to find two doctors in Albuquerque willing and able to treat Bob successfully with opiates. For the first time I truly appreciated what many of these pain patients had to go through just to get their pain treated. Both Dr. Lewis and Dr. Maron were treating patients from as far away as Hobbs in southeastern New Mexico, a round trip of 650 miles; Lordsburg in southwest New Mexico, a round trip of 600 miles; and Raton in northeast New Mexico, a round trip of 460 miles. In July we drove down to a doctor in Las Cruces and after this round trip of 300 miles I was a tired wreck, yet this is the life chronic pain patients and their spouses must endure in New Mexico.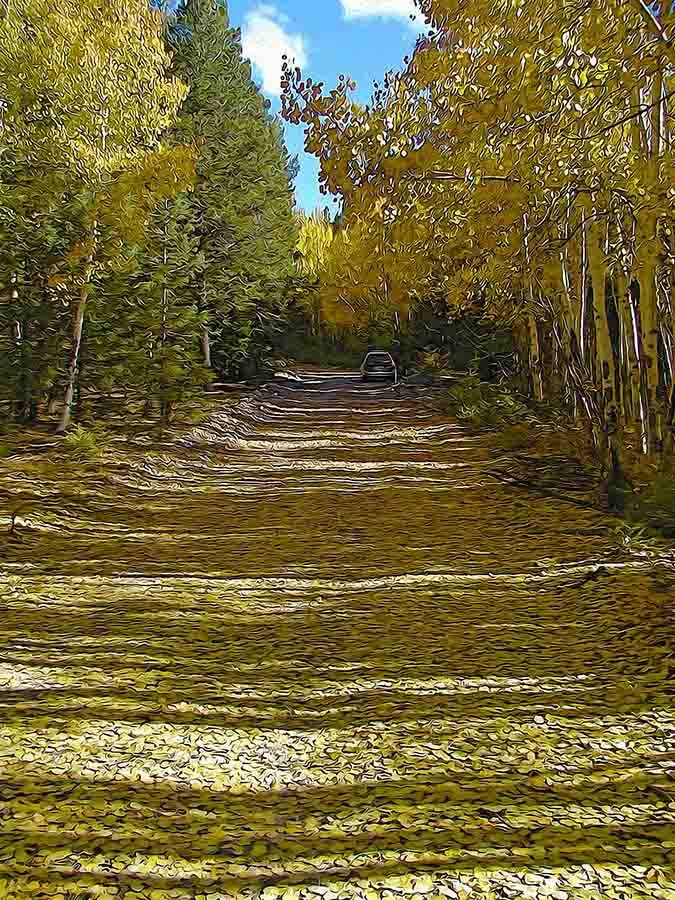 Aspen Gold
Data from the CDC1 has shown a steady rise of suicides across the US between 2001 and 2017, and the rise is most dramatic in rural counties across the country. I think of all the pain patients in New Mexico who must drive month after month, year after year to Albuquerque just to see a pain doctor, not necessarily seeing a dramatic improvement in the quality of their lives. I wonder just how many of those suicides between 2005 and 2015 were chronic pain patients who just gave up the fight. I know there were many days Bob could not have driven to Albuquerque by himself. How does someone living by themselves cope with chronic pain day after day after day?
Suicide, National Institute of Mental Health https://www.nimh.nih.gov/health/statistics/suicide.shtml