Chapter 15-5: A Rough Year - When a Door Slams Shut, a Window Opens
Aug 18, 2021
At 6:30 pm after a brief wait Dr. Maron walked in, a well-dressed older man in his late sixties or early seventies of moderate height with curly white hair. He pulled up a chair beside Bob and listened as Bob sitting on the bed described his original injury and the following 18 years, culminating with our treatment earlier that day at Kaseman. It had been a long exhausting day in Albuquerque, both physically and mentally, and Bob was having a hard time holding up his head. Pain once again dominated every waking moment of his life. Dr. Maron spent almost an hour and half examining Bob. We learnt that he had been an orthopedic surgeon and years earlier had worked in the same practice as the doctor who had fixed Bob's lower back in 1976. It was a small world.
Dr. Maron asked him what Dr. Lewis had prescribed for him back in May and to our utter amazement and without hesitation filled the same prescription for him. We walked out of Doctor on Call; a huge weight lifted from our backs, perhaps we would not have to move to California.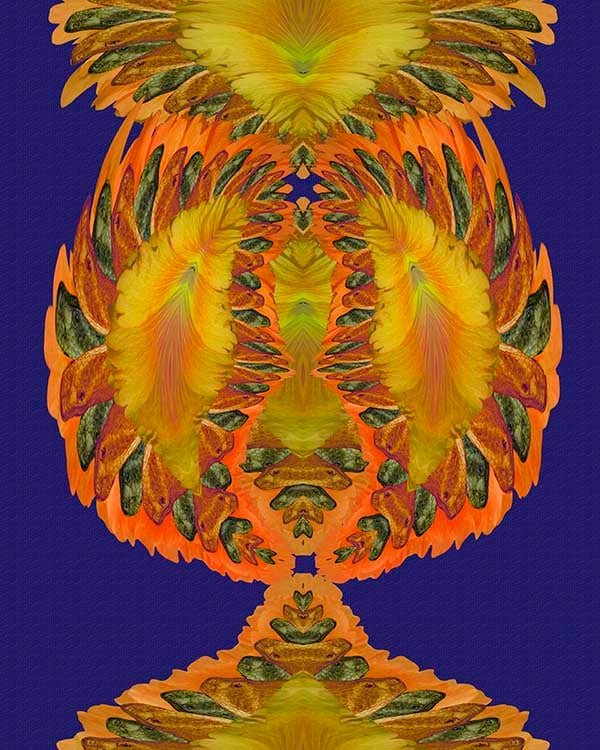 Hollyhock Face
After an incredibly stressful year we looked forward to 2009 and the possibility of travelling with friends and family. Well they do say when one door closes another door opens and by the end of 2008 that was certainly true for Bob when he found Dr. Maron. By the end of the year, we had fully grasped the complexity of treating chronic pain, but we were nowhere closer to improving chronic pain treatment in New Mexico. There was plenty of information bombarding the public on prescription drug abuse even as the major pain organizations continued to talk about the under treatment of chronic pain, but this of course did not make for sensational headlines with the media.