Chapter 14-2: How to Enjoy Life - Winter
Jul 25, 2021
If your social life revolves around visits to the theater and opera, museums and art galleries, and fine cuisine, then perhaps Socorro is not the place to live. In defense of Socorro, the community does have many cultural events scattered throughout the year and courtesy of New Mexico Tech there is a performing arts series, which brings in various artists throughout the year. There is a little bit of culture to satisfy everyone's tastes from classical to country and western music, colorful and loud mariachi to the more subdued sounds of blues and jazz, and even occasional Gaelic or Native American music.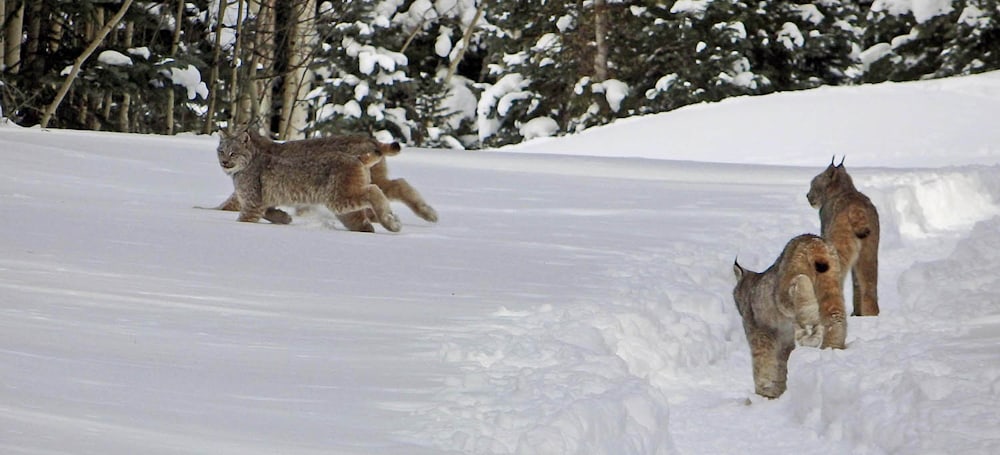 Lynx...And then there were 4
But Bob and I preferred a quieter life. We were not social butterflies but spent our free time outside exploring the natural beauty on our doorstep. In the winter months, before pain was an ever presence in Bob's life, we drove the back roads of Socorro County with occasional weekend camp trips in the mountains or at the end of a lonely road in the middle of nowhere. If there was snow in the nearby Magdalena Mountains, we would see how far up the road to South Baldy we could drive before the snow was too deep. I would take my cross-country skis along and if the snow conditions were good continue to ski up the road. Bob was content to hang out and enjoy the stillness of winter wonderland.