Chapter 11-4: Camping in Glacier
Jun 13, 2021
On our third morning it was a balmy 25F at 10 am with a 15-inch icicle hanging from the camp faucet and the campground was deserted. The cold weather had chased everyone away. We tucked into a hearty ham and cheese omelet with fried potatoes and grilled onions. Bob's smiley face hidden under his woolly balaclava.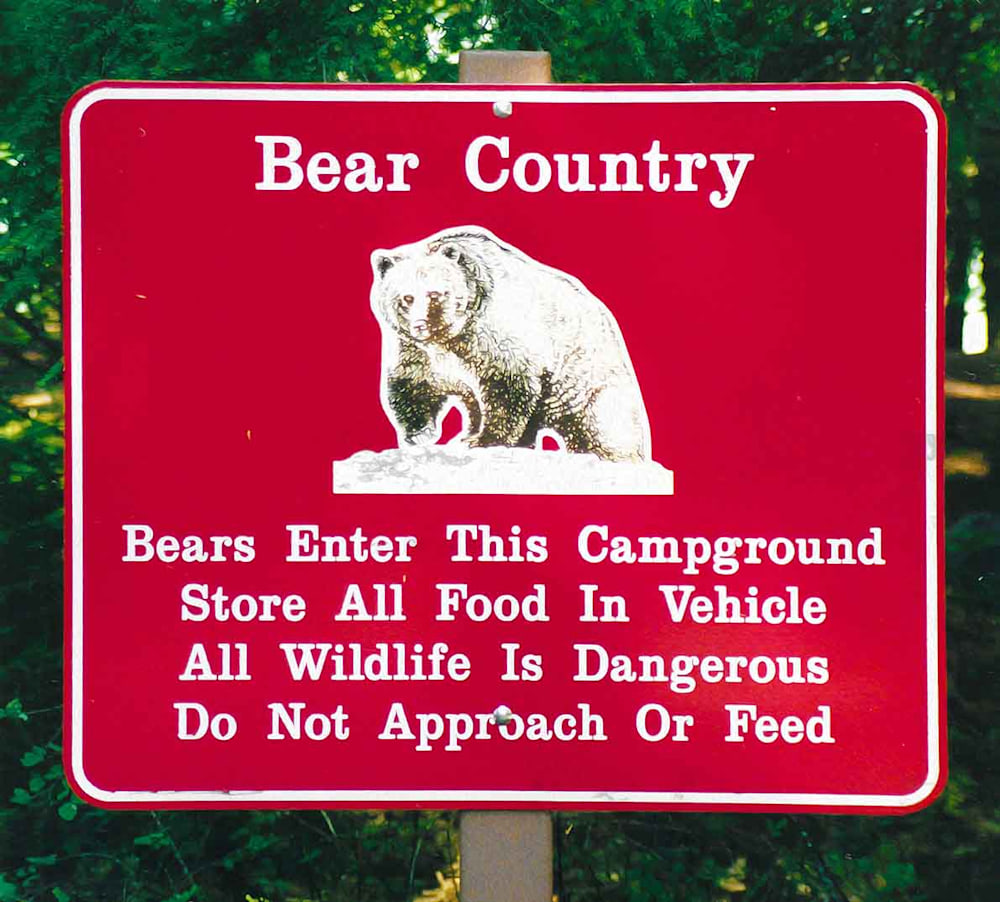 Sign at Sprague Campground
With a full belly I wandered down to the lake shore to photograph the mountains dusted with their first winter snow reflected in the calm lake waters. The sun was shining brightly as we drove slowly up to Logan's pass. The road appeared just as I remembered from 1985. At the pass, though the weather had worsened, and the peaks were hidden in gray clouds and the winds had picked up.
The next morning with the mountains shrouded in clouds we took a scenic drive north to Bowman's Lake. Fall colors, golds and yellows were starting to show on the birches and aspens. A soft rain began to fall, mist floated among the hills and I was reminded of drizzly days in Scotland.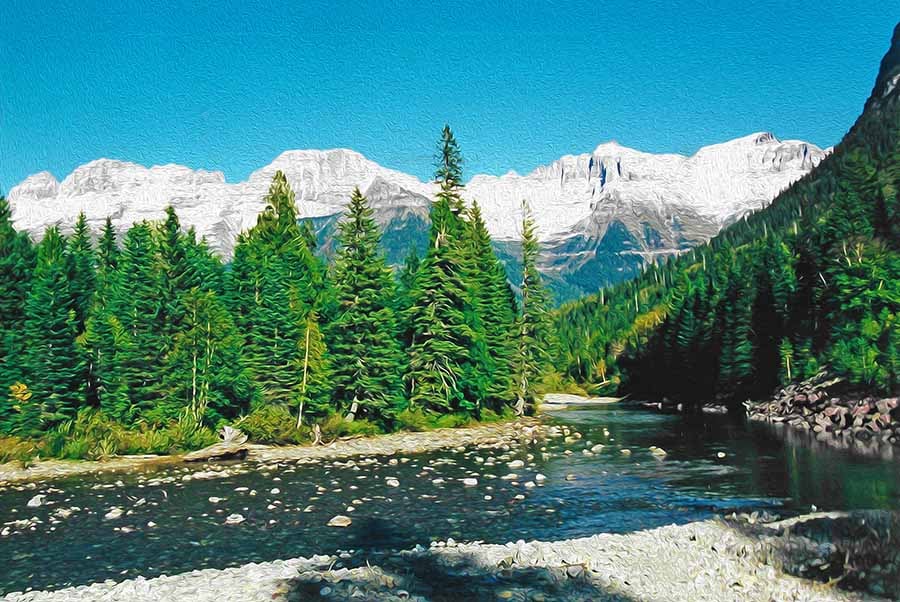 Flathead River after the first winter snow storm
At Bowman Lake the rain was coming down hard and we donned our anoraks. There were no other vehicles around. It was peaceful and quiet, except for the rain as we strolled along a path that skirted the lake shore surrounded by thick seep willows and scraggly shrubs higher than either of us. For the first time I felt vulnerable in grizzly country and as the rain intensified, we retreated to the warmth of our car and headed back to the safety of our campsite.
After five days we slowly made our way home stopping off in Yellowstone for two nights to watch Old Faithful erupt as elk bugled in the background. The rutting season was in full swing.
Over the next few years we would take small breaks, always finding the time to spend at least one long weekend in Silverton, which always lifted Bob's spirit.